Population in Urban Area, now
Population in City Area, mid 2020
Houston Population Graphs
Houston Population Review
Houston is the largest city in Texas and the fourth largest city in the United States. It spans across 1,700 square-kilometres all the way down to Galveston Bay on the Gulf of Mexico. Houston is known for stellar Tex-Mex cuisine, the Texas Medical Centre—the largest medical complex in the world—and for being the world capital of space exploration with the centre for human space flight, the Johnson Space Centre, located there. Houston is also unique being the only major American city that does not use land-use zoning laws, which means that Houston can be quite the assortment of residential, business, restaurants and industrial complexes all siting side-by-side.
Houston is home to some 2.3 million people in the city and 6.2 million in the total urban area, and shows no sign of slowing down. Experts predict that Houston's steady growth will continue and that the urban area will be home to 7.5 million people by the end of 2035.
One of the fastest growing cities in the USA
Houston's population is continually on the rise. In the 2016 census, it was shown that approximately 18,600 people decided to call Houston their new home between July 2015 and July 2016—that's some impressive growth! Texas overall is a state with a booming population and four of the five fastest growing cities in the South are located there. Experts at the U.S. Census Bureau predict that this trend will continue in the coming years, and that cities in the Southern United States will continue to grow at a faster pace than their northern cousins.
…and one of the fattest city in the USA
Houston may be the fastest growing city in the country, but it is also the winner of a less fortunate title: one of the fattest cities in the country. Americans are some of the fattest people in the world, and residents of Houston, Texas are helping to tip that scale. Experts compared the most populated areas in the country and cross-referenced this with 19 key indicators of weight-related problems and found Houston to be one of the areas with the most overweight people. Other "winning" cities were also located in and around Houston and Texas.
A diverse and multicultural city
Some people are surprised to learn that Houston is a very diverse and cosmopolitan city. Stereotypes of the southern United States lead many to believe the area isn't welcoming to people from other ethnic backgrounds, but Houston's status as a port city, it's many academic institutions, and its robust industries make it an attractive locale for people from all walks of life. There are over 90 languages spoken in Houston.
Review Updated: November 2, 2019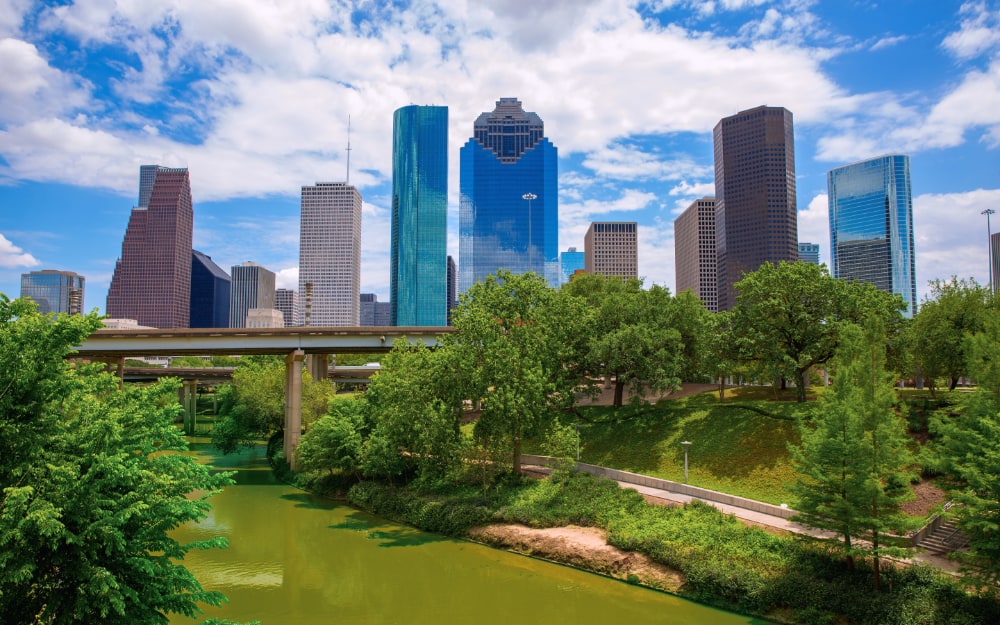 Texas Skyline with modern skyscapers
Houston Urban Area Population History
Houston Urban Area Population Projections
City Area Population Estimate & Projections
Map of Houston, United States
Other Biggest Cities in the United States