Population in Urban Area, now
World:

1st

Asia:

1st

Japan:

1st
Population in City Area, 2022-03-09
World:

25th

Asia:

18th

Japan:

1st
Tokyo Urban Area Population Graph
Tokyo Population Review
Tokyo, Japan's capital and its most densely populated city, is also the world's largest metropolitan area, with roughly 37.4 million people calling its three prefectures home. Recent population estimates for Tokyo hold that around 8.3 million people live just within the city's traditional boundaries. Tokyo's thriving population shows no signs of stopping. By 2035, experts predict that Tokyo's metro area will be home to more than 36 million souls.
Tokyo is divided into 23 wards that form the boundaries for the city, although those boundaries were officially done away with back in the 40s with prefecture mergers. The modern-day city of Tokyo encompasses far more square miles than it did back in the early 20th century, forming what experts call one of the biggest examples of urban sprawl in the world. Because of this, explaining how many people call Tokyo home can be challenging.
1/4th of Japan's Population Live in Tokyo
One thing's certain; there a lot of people calling Tokyo home, regardless of which side of the old boundaries they live on. In fact, 25 percent, a full 1/4th of the population of the entire country, lives within the greater Tokyo metropolitan area, even though the land upon which Tokyo stands only accounts for 0.6 percent of Japan's total land area. To put the size of Japan's metro area in perspective, it is a full 1.5 times bigger than the next biggest metro area in the world, which is Seoul, South Korea.
First Asian City to Reach 1 Million People
Tokyo, once known as Edo, has a long history of being one of the biggest and most popular cities on the Asian continent. By the 1720s, it had gained a milestone distinction of being the first city in Asia to reach a population marker of 1 million people. That number doubled by 1900, and by 1940, there were 7 million people living in the metro area surrounding Tokyo.
Interesting Facts About Tokyo's Population
Men slightly outnumber women in Tokyo; there is an average of 97.5 men for every 100 women. It seems everyone is texting and talking in this busy Asian hub; in 2018, there were more than 16.9 million mobile phone subscriptions just in the main city, and nearly as many broadband contracts—12.7 million. When Tokyo's millions of residents aren't sipping coffee or tea at its 317 Starbucks locations, they're putting away a massive amount of port—some 114 million liters—and beer, around 736 million liters, based on 2018 figures.
Review Updated: June 26, 2019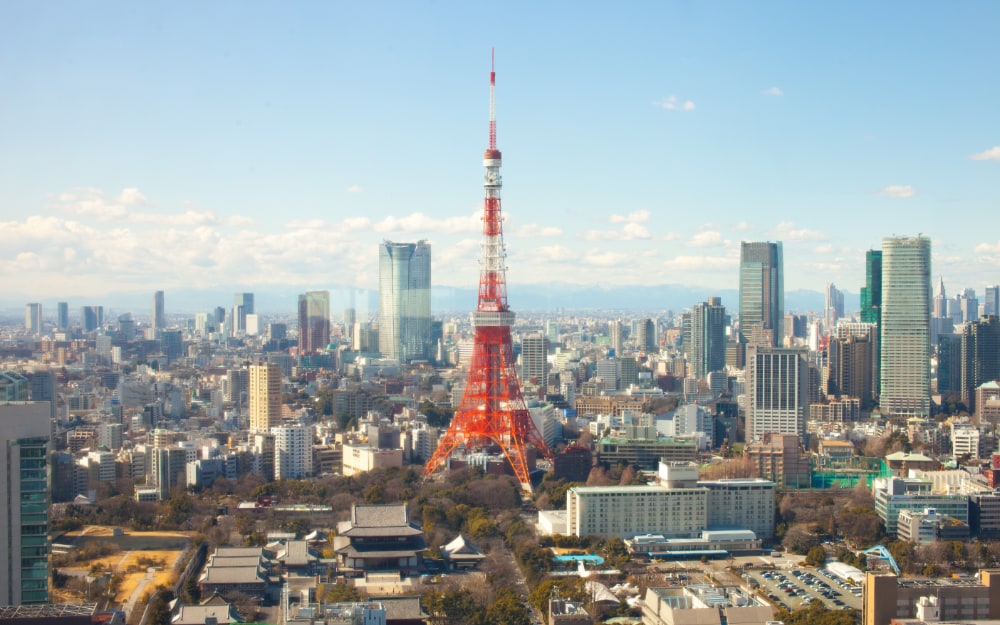 Tokyo Tower
Tokyo Urban Area Population History
Tokyo Urban Area Population Projections
Map of Tokyo, Japan
Other Biggest Cities in Japan