Population in Urban Area, now
Population in City Area, 2019-09-05
Vancouver Urban Area Population Graph
Vancouver Population Review
The picturesque, coastal city of Vancouver is positioned between the Pacific Ocean and the North Shore Mountains on the westernmost coast of Canada. While Vancouver city proper only has 600 thousands residents and the urban area only has 2.5 million, it is one of Canada's most linguistically and ethnically diverse cities. While the city's growth rate is a bit under Canada's national average at 4.4%, the city is still expected to grow to 2.9 million people by 2035.
With 5,249 per square kilometer and only 115 square kilometers, Vancouver is a very small city, which is probably why it is also the most densely populated city in Canada and the fourth-most densely populated in North America.
A center of ethnic diversity
Vancouver is a city with ethnically diverse roots. 40% of its residents are foreign-born and 52% of the population identify their first language as something other than English. Following the first settlement of Europeans in the 19th century, Vancouver has been heavily influenced by Japanese, Chinese, Indian, and Italian cultures. This has led to the city having many small, ethnic neighborhoods like Little Italy, Greektown, and the Punjabi Market. Since 1996, experts have found that minorities are three times more likely to live in one of these ethnic enclaves.
A mild climate and an active town
Vancouver has Canada's mildest weather and snow is extremely rare in the city (except in the mountains). This may be why the city's population consistently ranks among Canada's healthiest, and the city itself has been named one of the healthiest in the world. The city's residents participate in more than 130 organized runs each year, bike continuously through the famous Stanley Park (which is larger than Central Park), and hike and ski in the mountains.
A tourist hotspot
Vancouver's physical beauty, events, and outdoor activities, all coupled with its lovely climate, make it's obvious why Vancouver is one of Canada's most visited cities. There are over 10 million people that visit the city every year. Fellow Canadians make up the highest percentage of visitors to the city, followed by China, Australia, and the U.K.
Tourism contributes almost $5 billion annually and provides 70,000 full-time jobs for the residents of Vancouver. Many of these visitors get to the city through the Vancouver International Airport or through the city's massive port, which welcomes 230 cruise ships every year.
Review Updated: October 18, 2019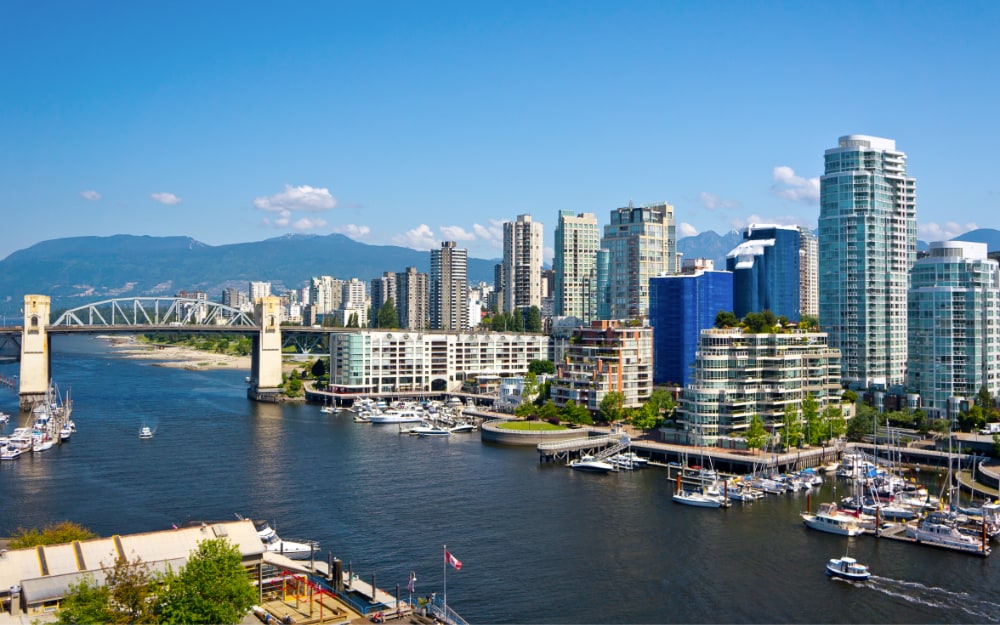 Beautiful view of Vancouver
Vancouver Urban Area Population History
Vancouver Urban Area Population Projections
Map of Vancouver, Canada
All Biggest Cities in Canada