Population in Urban Area, now
Population in City Area, 2019-09-18
London Urban Area Population Graph
London Population Review
London, England is a famed, multi-cultural city that is considered one of the world's most important global cities. It is one of most desirable, most powerful, innovative, sustainable, influential, and expensive cities in the world. It also has an incredibly multi-faceted history that dates back to Roman times. It is the largest city and the capital of both England and the United Kingdom, with 7.5 million people calling the Greater London area home and a total of 9.1 million living in the metro area.
The city is by far the most populated in the United Kingdom. The next largest city is Birmingham, which only has 1.1 million people. London is actually so big that it's the largest city in the European Union, and is more than twice as big as the next largest, Berlin.
A city with many different names
Figuring out the exact amount of people who live in London is tricky when you take into account the unique ways the city is defined. London's geographic definitions include: the City of London, Inner London, Outer London, Greater London, and the London Metropolitan Area. When most people refer to London, they are referring to Greater London. The City of London, on the other hand, is actually quite small and only has about 10,000 residents; though up to 300,000 commute there daily to work.
A wealthy city
As a city, London has more billionaires than any other in the world. London has so many wealthy people living in it that it actually accounts for 62.97% of all the wealth in the United Kingdom, totalling £485.695bn. There are a total of 95 billionaires that call London home, and an insane 357,200 millionaires live in London. That's about 20,000 more millionaires than New York City has. London became a playground for the rich mostly due to its status as an economic powerhouse, and partly due to its fashionable and sought after nightlife and restaurant scene.
London's ethnicity
London is considerably more diverse than the rest of the United Kingdom. Based on the 2011 Census, the rest of England and across Wales, the population is 86% white. In London, that number falls to 69%, but the further away you get from the city center, the higher that number rises. London's diversity is mostly due to the varied countries of birth of its residents. Of London's 9.1 million residents, 3.3 were born outside the United Kingdom, and approximately two-thirds were born outside the European Union.
Review Updated: November 2, 2019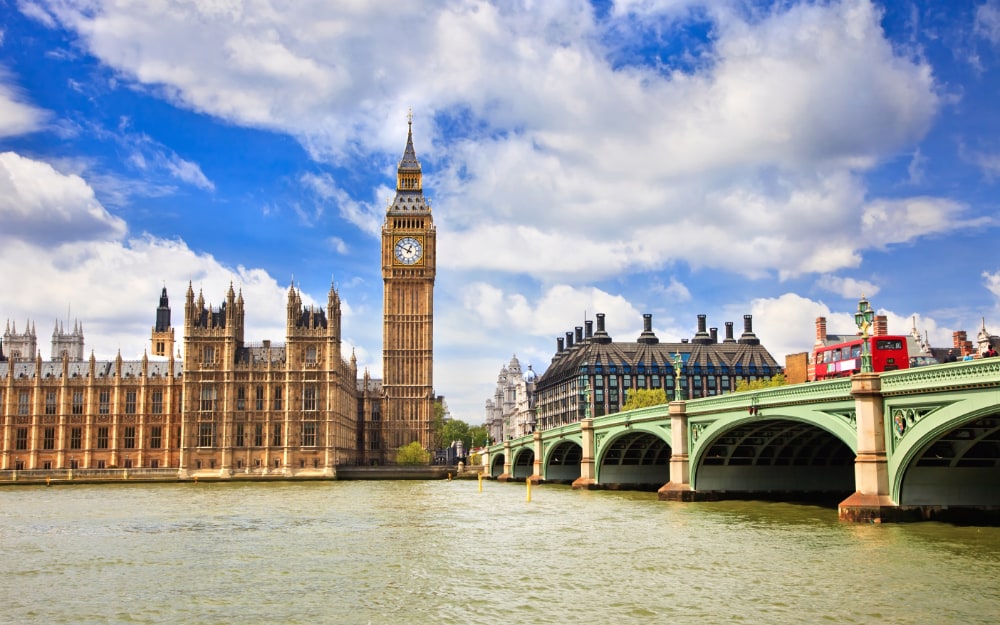 Big Ben and Houses of Parliament, London
London Urban Area Population History
London Urban Area Population Projections
Map of London, United Kingdom
All Biggest Cities in the United Kingdom