Population in Urban Area, now
Population in City Area, 2017-09-26
Istanbul Urban Area Population Graph
Istanbul Population Review
Istanbul is the largest city in Turkey and the country's financial, economic, and historic heart. This ancient city has gone by several names throughout its existence, but one thing has always been constant about the city: it's a large population. There are currently over 14 million people living in Istanbul's city area and over 15 million in the urban area, with that number predicted to rise to almost 18 million over the next 15 years.
Istanbul ranks as one of the world's most populous cities and is the largest European City. Founded in 600 BCE as Byzantion, the city has continued to be a heavily populated and highly influential city that was instrumental in the advancement of Christianity.
A transcontinental city
Istanbul is located in Turkey; however, the city is in a very unique position within that country. In fact, people living in Istanbul may live in Europe but work in Asia. How is that possible? The city is on the Bosporus waterway in northwest Turkey, between the Black Sea and the Sea of Marmara. This makes Istanbul a transcontinental city, with its commercial center located in Europe and the rest of the city located in Asia. Residents from the European and Asian portions of the city are linked by two suspension bridges that span the Bosporus and there are no restrictions on the crossing.
Fifty years of growth
Istanbul is currently one of the fastest-growing metropolitans in the world. While Istanbul has always been a major city, in the past 50 years it has seen truly astronomic population growth. In 1950, the population of Istanbul's urban area was just under a million, at 967,000 people. Since then, the population has ballooned to 15 million residents. This population growth was partly due to expanding the city limits and partly due to the influx of new Istanbulites. Experts predict that by 2035, the urban area's population will hit almost 18 million people. With an annual growth rate of 3.45%, this isn't surprising.
Demographics of an ancient and changing city
Istanbul's long history has meant that it has been home to many different ethnic and religious groups over the years. Only 28% of the city's inhabitants are originally from Istanbul. Other groups include Armenians, Arabs, Greeks, and Bulgarians. Istanbul is also home to a large Turkish population, drawn in the past 50 years by improved living conditions and employment.
Review Updated: October 18, 2019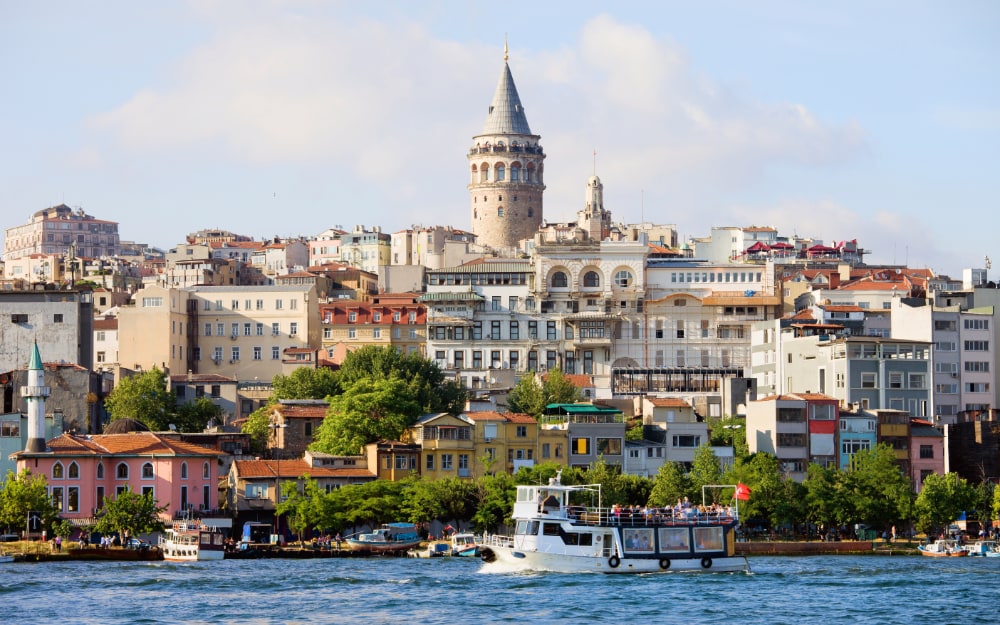 View of Galata district of Istanbul
Istanbul Urban Area Population History
Istanbul Urban Area Population Projections
Map of Istanbul, Turkey
All Biggest Cities in Turkey