Population in Urban Area, now
Population in City Area, 2019-09-05
Lagos Urban Area Population Graph
Lagos Population Review
The sprawling metropolis of Lagos is Nigeria's largest city. Until 1991, it was also the capital of Nigeria until Abuja replaced Lagos as the federal capital. Lagos has 9 million people living in the city proper and 14 million or so in the urban area. This makes it not only the largest city in Nigeria but also the largest cities in Sub-saharan Africa followed closely by Cairo, Egypt.
Lagos is a huge city whose topography is made up of by systems of sandbars, islands, and lagoons. The low-lying city covers 1,171 square kilometers and encompasses what used to be four islands: Victoria Island, Lagos, Iddo, and Ikoyi. Land reclamation over the years has meant that some of the former islands are no longer true islands and are connected to the mainland.
A massive population that's still on the rise
While 14 million people is nothing to scoff at, Lagos' population continues to rise. In 50 years, the city went from just 1.3 million inhabitants to the 14 million it has today and shows no sign of stopping. Experts predict that by 2035, the city will have 24.4 million people and that by 2050, the population will double and make the city one of the top three largest in the entire world. Unfortunately, Lagos' and Nigeria's meteoric growth means that resources and housing continue to be spread thin and much of the population struggles with poverty.
From penthouses to slums
When it comes to the distribution of wealth, Lagos is a city of extremes. The city has over 6,000 millionaires (and even multi-millionaires and a handful of billionaires). However, most of the city's residents live in total poverty. 66% of the population of Lagos lives in slums and the city has been called the "mega-city of slums"—a less than flattering title. The slum of Makoko, which has about 100,000 people living there, is rampant with crime and dangerous for the inhabitants.
An ethnic smorgasbord
Lagos has a very diverse population due to immigration from surrounding areas and other parts of Nigeria. While the Yoruba people were the original inhabitants of the area and remain the largest ethnic group, Lagos also has 250 other ethnic groups that call the city home. There are also small communities of British, Greek, Chinese, American, Lebanese, and Japanese people living in the city. There are also communities in Lagos made up of ex-slaves from the Americas and from Sierra Leone, where they were of Afro-Brazilian and Afro-Cuban descent.
Review Updated: October 18, 2019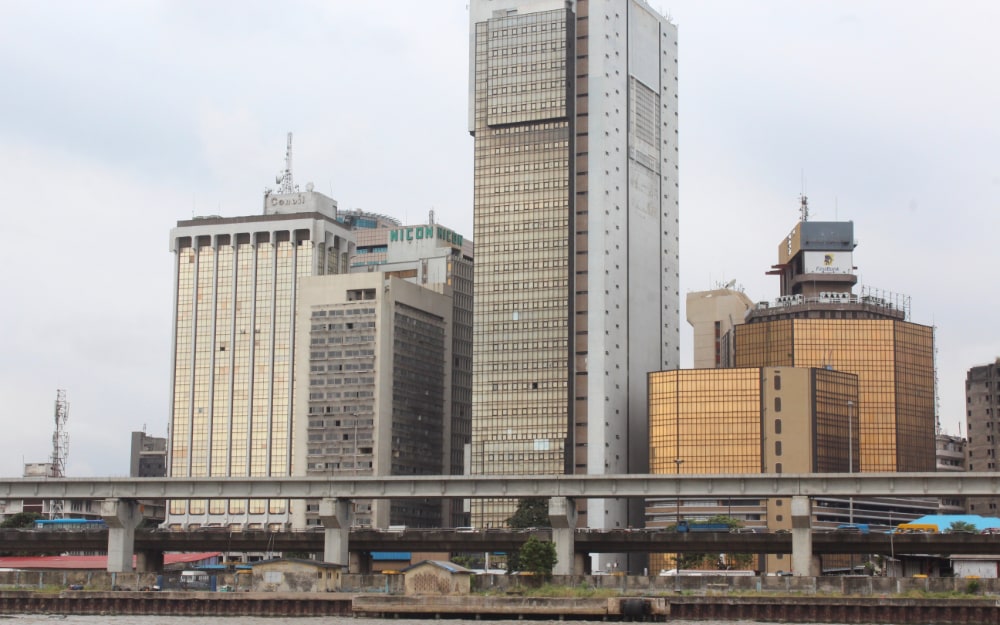 Lagos business district
Lagos Urban Area Population History
Lagos Urban Area Population Projections
Map of Lagos, Nigeria
Other Biggest Cities in Nigeria